The Petite Ladybug Organic Farm is located in the hills of Tung-Shih area in central Taichung.
We grow 30 to 40 various kinds of vegetation including leave vegetables, melons and root crops. In each visit, you can experience 10 different kinds of produces in season. In order to realize the so called Food and Agriculture Education,all the food, beverages and wines served in our farm are the products of our vegetation and the Stone Wall Winery.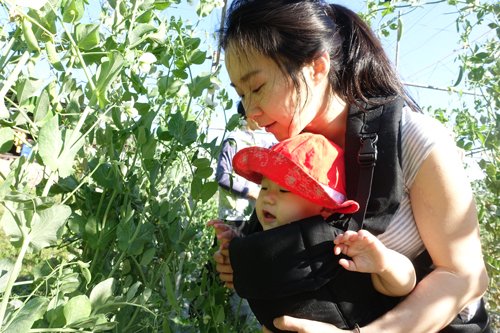 That is to say, each visitor can experience what you eat from the farm to the dining table. Once in a while, we also provide activities for your whole family to experiencethe real farming life. We guarantee you will have a good time as well as a nice meal during the visit:you can not only harvest the vegetables but also be guided by professional instructor to help you learnmore about organic agriculture.
 lineID:@oca7562 / TEL:+886 937-773494  Facebook: ladybug organic farm
Q&A:
Experience

 

Farm  Guide  Tour




---

Introduction of the farm environment 
Interpretation of the organic vegetation

Experience the Harvest


---

Harvest 1 to 2 kinds of vegetables in season

Experience the Farming Machinery




---

Try to use all the farming tools

Cooking organic vegetalbe and taste directly


---

Harvest the season vegetable and taste it .Enjoy the fresh and engery from the vegetable.
What are the things you have to notice during the activity?

 
Because most of our activities are outdoor, to avoid bug bites and sun burn, we suggest you
 

put on long sleeves and hats
carry plenty of water supply
wear casual clothes and rainy boots


In case of bad weather, most of the activities will be canceled ,……

 
will the farm refund our fees?
 

you don't have to pay the admission fee because we will not charge you in advance.
If it is the rainy season, the farm will contact you in advance.
If there is the Rain in the afternoon, the farm will inform you and confirm if the activity is going on.
Traffic:

 

taxi from High Speed Raid Taichung station to ladybug farm (one way) : 50 minutes
taxi from from FengYuan Railroad Station to ladybug farm (one way): 20 minutes